Speakers are presented in alphabetical order
Helena Andersson (Sweden)
«

Physiology of women's soccer and the challenges of increasing number of matches for top-elite players; from theory to practical experiences

»

Helena is a researcher in sport science who has worked with several women's international soccer teams. She is currently working for the Swedish Football Association and the Swedish Women's National Team (WNT) as well as being responsible for the fitness development of youth national female players. She graduated with a Ph.D. degree in 2010 at the School of Medical and Health Sciences at Örebro University, Sweden. Her research focused on physiological changes in players after soccer games and the following recovery processes. She has been working as a sport scientist for several international soccer teams. These include the Swedish WNT winning a bronze medal in the European Championship 2013 and the World Cup 2011. She has also worked with the Chinese WNT leading up to a 5th placement at the World Cup in 2007, and the U.S. WNT leading up to a Gold Medal at the Beijing Olympic Games in 2008.

Clare Ardern (Sweden) / Alan McCall (United Kingdom)
«

Bridging the research & practice gap in return to play

»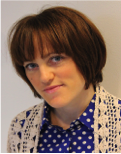 Clare is an Australian physiotherapist who completed her award-winning PhD on return to play after ACL reconstruction in 2013. Since then, she has worked as a clinical researcher in Australia, Qatar and Sweden. Her work has focused on the factors that influence return to play after injury, and how the return to play transition can be improved with specific interventions and enhanced clinical decision making. Clare has published widely on return to play, with emphasis on the importance of psychological factors for returning to sport after injury. As a physiotherapist, Clare has worked with elite and recreational athletes across a range of sports, and she runs workshops on return to play decision making.She is still at Aspetar Hospital in Qatar, but at the time of the conference, I'll be working at Linköping University in Sweden. The website for the department.
Department of Medical and Health Sciences (IMH)
Benoît Bideau (France)
« New approaches to optimize soccer player performance from biomachanics and motor control points of view

»

Benoit bideau is director of the « Movement, Sport and Health Sciences Laboratory» in Rennes and university professor in science and technology of physical activities and sports at the University of Rennes. He works mainly on the analysis, modeling and simulation of motion, rehabilitation medicine, physiotherapy and sports medicine.
Franck Brocherie (France)
« Nutritional interventions to enhance fatigue resistance in football »

Franck Brocherie has more than 15 years of experience in team sports (mainly football) at the national, international and world championship/Olympic levels (e.g. Olympic Games 2000; FIFA World Cup 2002). He is actually researcher at the laboratory Sport, Expertise and Performance (SEP – EA 7370) at the Research Department of the French Institute of Sport (INSEP). His interests focuses in contributing to a deeper understanding of neurophysiological and biomechanical mechanisms of fatigue resistance, in particular during team-sport specific exercises (repeated-sprint ability) and challenging environments (hypoxia, heat). Prior to joining INSEP, he previously worked full-time for different professional clubs (e.g. Olympique de Marseilles, CA Brives rugby) and national teams (e.g. Japan and Qatar football associations). He also intervened as consultant/project manager for the "Excellence in Football" project at the Qatar Sports Medicine and Orthopaedic Hospital (ASPETAR), accredited FIFA Medical Centre of Excellence. Franck completed a Master in sports sciences before specializing (PhD) in Exercise physiology and has authored/co-authored 30 peer-reviewed scientific articles, 3 book chapters and 1 book.
Christopher Carling (United Kingdom)
« 10 years of time-motion analysis research in a professional soccer club: 2006-2016 »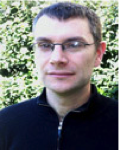 Chris Carling is currently Sports Scientist at Lille Football Club (France) and Senior Research Fellow at the University of Central Lancashire (UK). Chris' work for Lille FC mainly involves the provision of match analysis services and medical audits to the senior team's coaching and medical staff. He also mentors elite practitioners enrolled on the Professional Doctorate program at the University of Central Lancashire. He has previously worked as a consultant for the performance analysis department at Manchester Utd FC (2010-15) and as an external researcher for the medical department at the Clairefontaine National Football Centre in France (2000-08). Chris has a PhD in sports science and has authored 2 books and over 50 peer-reviewed research papers related to sports science and medicine.
Univerisity of Central Lancashire
François Carré (France)
« The specific patterns of athlete's heart in football player »

François Carré, MD, PhD is sport's cardiologist in the University Hospital of Rennes and professor in cardiovascular physiology and exercise physiology at the Department of Medical Physiology, University of Renens1, France. He is the head chief of the Medical Department of Sport's Medicine at the University Hospital of Rennes and the assistant manager of the Research Team INSERM U1099. He was during 4 years the elected secretary of the Sport's Cardiology of the European Preventive Cardiology Association from the European Society of Cardiology He has been the chairman elected of the section of cardiac rehabilitation and sport's cardiology from the French Society of Cardiology and chairman of the association Club des Cardiologues du sport. His research activities concern the cardiovascular responses and adaptations to physical training in sedentary people, cardiac patients and athletes. He has published more than 150 scientific articles and ten books concerning mainly the sport's cardiology with some papers concerning the specific patterns of the soccer player's heart in accordance with the ethnicity. In addition he is the chief editor of a French journal concerning the sport's cardiology untitled: "Cardio & Sport".
Carlo Castagna (Italy)
«

Soccer Refereeing in the future game: Science or Art?

»

Carlo Castagna received his PhD from the university of Granada (Spain, 2012) and University of Rome Tor Vergata (Rome, Italy, 2015) on physiology of Futsal and Training-Load analyses in Football respectively. He is head of the fitness and research department of the Italian Football Referees Association (AIA-FIGC) since 2007. From 2008 is sport science collaborator for the FIFA-MARC refereeing department and FIFA Referee Fitness Instructor since 2012. With the role of training-load analyst of FIFA match officials Carlo Castagna participated on behalf of FIFA F-MARC at the London 2012 Olympics Football Tournament, FIFA U20 World Cup 2013 (Turkey), FIFA WC 2014 (Brazil) and FIFA U17 WC 2015 (Chile). From 2008 to 2012 Carlo Castagna was Consultant of the Olympic Training Department of the Italian Olympic Committee for Team-Sports. He worked as lecturer and researcher from 2004 to 2011, for the 2014-15. and current academic year (2015-2016) at the School of Sport and Exercise Science of the University of Rome Tor Vergata (Rome. Italy). For the same University he was coordinator of the Team Sport Research Area. Carlo Castagna is (since 2011) the head of the Football Training and Biomechanics Laboratory of the Technical Department of the Italian Football Association (FIGC) located in Coverciano (Florence). In this position he assessed the fitness level of all male and female Italian youth national teams and of the Female Italian National team. His main research interests in soccer relate to match analysis, field-testing and training- load optimization for elite and young soccer players (National and Club teams) and referees (Elite, National and Regional Level). Carlo Castagna since 2011 is member of the International Advisory Research Board for the Copenhagen Centre for Team-Sport and Health (University of Copenhagen, DK). He act as invited reviewer for several international scholar journals and he is member of the editorial board of the International Journal of Sport Medicine and Physical Fitness since 2007. He published 124 papers (IF, 287.303, march 2016) focusing on team- sports performance, mainly football, in impacted journals indexed on PubMed.

Terence Favero (USA)
« MLS and College football in the USA »

Terence Favero, Ph.D, served as the President of the 4th World Conference on Science and Soccer. He is Professor of Biology and University of Portland. Since 1994, he has served as the fitness coach and sport scientist for the men's and women's soccer teams at the University of Portland. Favero has worked with and consulted with the men's Olympic soccer team in preparation for Olympic qualifications, the Portland Timbers Division II team and the local Olympic Development program for soccer. He is a founding member of the Oregon Sport Performance Network. His early research examined biochemical and cellular mechanisms of muscle fatigue and free radical damage in muscle. Currently, his work seeks to understand optimal training programs for developing (I.e. College) athletes.
António J. Figueiredo (Portugal)
« Talent identification and development of young soccer players: some growth and maturational-related questions »

António is a PhD and professor at the Faculty of Sport Sciences and Physical Education in the University of Coimbra, Portugal, acting, currently, as the Director of the faculty. His core interests are related with growth, maturation and sport training of young athletes with a special focus in soccer. Between 2003 and 2009 developed the Coimbra Longitudinal Soccer Study with several scientific outputs. Has several contacts in a international network including Europe, Brazil and China. Since 1996 is collaborating with the youth soccer system at local and national levels.
University of Coimbra

Researchgate

Paul Fleming (United Kingdom)
« Engineering the properties of Artificial Turf – for player comfort and safety. New insights into hybrid turf »

Dr Fleming has led an active and world-leading sports surfaces research group at Loughborough University for over a decade. He has an extensive background in the engineering behaviour of layered geomaterials, with a focus on performance testing and design. Since 2003 he has led the growth of the Loughborough University Sport Surfaces research group, including founding the collaborative research network SportSURF in 2005. He has won more than £2.3M of sports technology funding, mostly in collaboration with industry, co-authored the first comprehensive text book on sport surface engineering (in 2015), published more than 60 other peer reviewed sport surfaces related papers, and supervised 7 sport surfaces PhD's to completion. He contributes to UK best practice guides and sits on the UK BSI committee PRI/57 for sport surface testing, and the UK technical committee for the Sport and Play Construction Association. He has been an invited keynote speaker to several conferences including in Australia and the USA.
Richard Giulianotti (United Kingdom)
« The Global Game and Globalization: Towards "Peak Football"?

»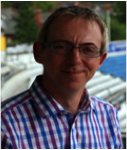 Richard Giulianotti is Professor of Sociology at Loughborough University, and also Professor II at the University College of Southeast Norway. He has researched and published widely on football, sport, globalization, development, peace, mega-events, migration, youth, and deviance. He is author of the books Football: A Sociology of the Global Game (Polity, 1999), Sport: A Critical Sociology (Polity, 2005, revised 2015), Ethics, Money and Sport (with A.J. Walsh, Routledge, 2007), Globalization and Football (with R. Robertson, Sage, 2009), and Policing the London 2012 Olympics (with G. Armstrong & D. Hobbs, Routledge, 2016). He has recently edited The Handbook of the Sociology of Sport (Routledge, 2015); he has edited many other books, and published numerous articles in international journals and edited books. His work has been translated and published in more than a dozen languages, and has been funded through several research awards from the UK Economic and Social Research Council, European Commission, and the Nuffield Foundation.
Vincent Gouttebarge (Netherlands)

« Beyond musculoskeletal injuries in European professional football: any relation with symptoms of common mental disorders ? »

Vincent is a former professional footballer (14 years in France and The Netherlands) being nowadays the Chief Medical Officer of FIFPro, the World Players' Union representing more than 200,000 current and former professional footballers worldwide. Vincent is also assistant professor at the Academic Center for Evidence based Sports medicine (ACES) from the Academic Medical Center (University of Amsterdam, The Netherlands), and honorary lecturer at the Division of Exercise Science and Sports Medicine (University of Cape Town, South Africa). Vincent's work focusses on the sustainable physical and mental health of professional athletes across sports, with an emphasis on football.
Academic Center for Evidence based Sports medicine
Warren Gregson (Qatar)
« Periodised Recovery in Football »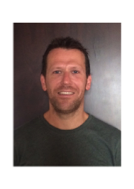 Warren's research interests lie within the areas of human thermoregulation and applied science and football. He completed his undergraduate degree in Sports Science at the University of Teesside in 1997. Warren then went on to complete his PhD in the area of human thermoregulation and intermittent exercise in 2002 alongside his role as an exercise physiologist and conditioning coach at Middlesbrough Football Club. Warren joined the University of Durham in 2002 as a lecturer in Sport before moving to Liverpool John Moores University in 2004 where he currently leads the B.Sc (Hons) Sports Science undergraduate degree. Warren is an active member of the Football exchange; an internal organisation that strategically directs all of the football-related teaching, research and consultancy activity within the School of Sport and Exercise Sciences. Alongside his academic and scholarly activity, Warren remains active in the applied football environment. He has worked as a sports science advisor to Manchester United FC since 2008 where he continues to provide scientific support to the club's Sports Science Department and previously supported development and accreditation (BASES) of the club's state-of-the-art Human Performance Laboratory. He is also involved in directing and supervising a number of research projects in Premier and Football League Clubs and more recently with The Football Association. Warren is currently a member of the Prozone Research Advisory Group and is a BASES Accredited Physiologist (Support & Research).
Now, Warren Gregson works as head Football physiologist in Qatar football association & Aspire Academy.
Liverpool John Moores University
Franco Impellizzeri (Switzerland)
«

Methodological, Football Performance Research: Are we winning, drawing or losing?

»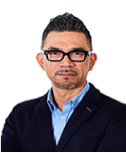 Franco imppillezzeri graduated from university of Science and Technology, faculty of Medicine, department of Physiology and Biomedical Engineering in Trondheim in Norway. Since 2013, he is Senior Research Fellow, Research Group Leader Lower extremities Clinical Outcome Group, Schulthess Clinic in Zurich. He studies Physiological assessment, training and scientific support for top level athletes: professional cyclists and mountain bikers, professional soccer players and technical staff, Italian National Golf Team, tennis players, fencers, Kenyan reunners, triathletes, Italian Alpine Ski Team, athletes with chronic disabilities (e.g. spinal cord injuries and amputees), ect. Physiological and neuromuscular assemment of injured athletes and preventive strength training (functional tests with isokinetic, closed-chain eccentric and force platform devices).
Schulthess Clinic Musculoskeletal Centre
Jacqueline Jan (France)
« In focus: concussions in women's soccer players »

Dr. Jacqueline Jan has more than 20 year experience as sports traumatology and performance manager at elite level gymnastic and football.
She is working in the orthopaedic department of the private Hospital "La Sagesse" of Rennes and in the Medical Department of Sport's Medecine at the University Hospital of Rennes.
As physiotherapist, Jacqueline has worked with elite and recreational athletes across a range of sports. Since 2010 she is working as medical manager in elite women's soccer center of Rennes. Jacqueline has a long teaching experience in the Medical Department of Sport's Medicine at the University Hospital of Rennes. Her main research interests are: prevention and rehabilitation in women's soccer.
Peter Krustrup (Denmark)
«

Health and Soccer

»

Peter Krustrup is Professor of Sport and Health Sciences at the University of Southern Denmark, Odense, Denmark, and Honorary Visiting Professor of Sport and Health Sciences at Exeter University, United Kingdom.
He is 46 years old and is a world leading expert in football science. He has authored 220 original research articles, of which 100 deals the fitness and health effects of football and other sports, and another 80 with physical-tactical-technical match analyses, fatigue, recovery, training and testing in elite football. Started his pioneering research in Football for Health back in 2003 and is now the leader of a group of 200 researchers in 18 countries. He has played football since the age of 5 and is hoping that he is just about halfway through his career. He has played 200 matches in the Danish 2nd and 3rd League and has been a football coach for a total of 15 years. He is UEFA Pro-license Coach and was assistant coach for the Danish Women's National Team winning a bronze medal in the Euro 2013. He was chairman of the Organizing Committee of the 8th World Congress on Science & Football in Copenhagen, Denmark, May, 2015.
University of Southern Denmark
Georges Nassis (Qatar)
« Workload monitoring and injury prevention in soccer

»

Dr. George Nassis has more than 10 year experience as sports scientist and performance manager at elite level football. His current role focuses on the integration of sports science and sports medicine to optimize athletes' performance and avoid non-contact injuries through proper training. He has served as the lead sports scientist and the head of performance lab at Panathinaikos FC. Since 2012 he is working as performance manager in elite sports. George has a long research and teaching experience. He has published more than 39 papers in peer-reviewed international journals, he serves as a lead editor in one scientific journal and as a reviewer in a number of journals (Journal of Applied Physiology, American Journal of Applied Physiology, Medicine and Science in Sports & Exercise). His main research interests are: football performance, cardiovascular and thermal responses during exercise & effect of exercise on health.
Henning Plessner (Germany)
« Judging soccer players' performance -

from biases and sampling traps to the power of intuition

»

From 2008 to 2010 Professor Dr. Henning Plessnerheld the professorship for "social psychology and methods" at the Institute of Psychology at the University of Leipzig. Since 2010 he holds a professorship with the main focus on sports psychology at the Institute of Sports and Sports Sciences at the University of Heidelberg.His research focuses are judgment and decision-making in sports, optimization of sport judges' and referees' performance, social motivation and sport performance, and the psychology of intuition. He published numerous articles on these topics in national and international journals, as well as several books and book chapters. Since 2013 he is the editor-in-chief of the "ZeitschriftfürSportpsychologie" (Journal of Sport Psychology) and since 2016 associate editor of "Psychology of Sport and Exercise".
Philippe Rouch (France)
« Experimentation evaluation of knee loadings during side cutting and links with simulators based on robotic arms »

Professor Philippe Rouch is the head of the Institut de Biomécanique Georges Charpak which is the biomechanics lab of Arts et Métiers ParisTech. Its main research expertise is personalized biomechanical evaluation of sport tasks based on 3D modeling. He has developed with his team dedicated approaches allowing to integrate personalized 3D skeleton including muscles insertion points obtained with the EOS© system in motion analysis. Combined with wireless EMG, these techniques allow to have a very precise evaluation of mechanical loadings in the body and to understand interactions between motion and muscles activities. He's collaborating with several French sport federations including golf, soccer, rugby, basketball, table tennis.
Geert Savelsbergh (Netherlands)
«
Perceptual-cognitive skill and the performance of soccer players
»

Professor Geert Savelsbergh, also known as the 'football professor' on account of his research into penalty-taking in football, studied Human Movement Sciences at VU University Amsterdam and obtained his PhD from the same university. He focuses mainly on the role of visual information in the control and regulation of movement. His research group – Perceptual-motor control: development, learning and performance – is part of MOVE, the internationally oriented interdisciplinary research institute.
Nicolas Scelles (United Kingdom)
« Analysis of the evolution of the FIFA World Cup format with the concepts of competitive balance and intensity »

Lecturer in sport management at the University of Stirling in Scotland since 2013. Director of the MSc Sport Management from 2016 (3rf in Europe, SportBusiness International Masters Ranking 2016). PhD in sports economics from the University of Caen Basse-Normandie, France, about the uncertainty of outcome in professional team sports leagues and its impact on fan demand. Defended in 2009 and awarded by the Grand Prix "Research" of the Union of the French professional football clubs (UCPF). Teacher at the University of Paris Sud from 2009 to 2011 and lecturer at the University of Poitiers from 2011 to 2013. Intervention in the Advanced Sport Management Course of the Olympic Solidarity organised by the Qatar Olympic Academy. Memeber of the International Society for Sports Sciences in the Arab World (I3SAW). Publication of several articles in international scientific journals (e.g. Applied Economics, Economics Bulletin, International Journal of Sport Finance, International Journal of Sport Management and Marketing, Journal of of Sports Economics). Also publication of several chapters in scientific books and communications in several international scientific conferences (e.g. European Sports Economics Association and European Association for Sport Management). Reviewer in several international scientific journals (e.g. European Journal of Finance, European Sport Management Quarterly, Managing Sport and Leisure and Sport Management Review). Board member of International Journal of Sport Marketing and Sponsorship, and Sport, Business and Management: An International Journal. Supervision of three PhD students in sports economics and management.
Athol Thomson (Qatar)
« Shoe-Surface interaction and injury in modern-day football »

Athol Thomson is a sports podiatrist and research scientist at Aspetar Orthopaedic and Sports Medicine Hospital. Initially working with elite triathlon, track & field, cycling and rugby in Australia, UK and Ireland, he is now conducting research examining the effect shoe-surface interaction may have on lower extremity injury. With particular focus on 5th metatarsal fractures and Anterior cruciate ligament injury in elite soccer football leading up to the 2022 world cup in Doha, Qatar.
Roel Vaeyens (Belgium)
« Talent identification and development in a football club setting: Club Brugge Academy »

Roel Vaeyens is Professor at Ghent University in Departement of Movement and Sports Sciences (Belgium). He obtained his PHd in the same university. Moreover he is sports coordinator for the club Brugge.
John Williams (United Kingdom)
« In search of fairness in local sport: a grassroots study from the UK »

John Williams is Senior Lecturer in Sociology at the University of Leicester in the UK and co-director of the unit for Diversity, Inclusion and Community Engagement (DICE) at Leicester. He has published widely on sport, especially English soccer and soccer fandom, including a number of texts on fan hooliganism. His research interests in sport include its articulations of relations of gender, class, race and disability. His publications include Red Men (Mainstream Press, 2010) a socio-cultural history of Liverpool FC, and (with Andrew Ward) Football Nation (Bloomsbury, 2009). He is currently working on a comparative study of soccer in England and Spain, and is part of an ERASMUS project exploring fairness in grassroots sport in five European countries. He is an active sports fan, a season ticket holder at his club of birth Liverpool FC.
Del P. Wong (Hong-Kong)
«

Recent soccer development in China: opportunity for large-scale research

»

Professor Del P. Wong (CSCS*D, Chartered Scientist) is a full professor at Shandong Sport University (China) where he is also the research leader of the Sport Science Research Center. Before this, he was associate professor at The Technological and Higher Education Institute of Hong Kong (THEi). He was also the founding head of the Sports & Recreation Research Centre which consists of Sports Therapy Centre, Human Performance Laboratory, Sports Biomechanics Laboratory, and Health and Recreation Management Laboratory. He completed his doctoral study in Exercise Physiology at the Faculty of Medicine, Norwegian University of Science and Technology. He has published more than 70 papers in international peer-reviewed journals and currently the associate editor of Science and Medicine in Football. He is also the editorial board member of Research in Sports Medicine, and Biology of Sport. He was the strength and conditioning coach for athletes at various competition levels including medalists of Olympic Games, World Championship, Asian Games, regional, and elite youth. In this regard, athletes from badminton, table-tennis, fencing, cycling (sprint and BMX), swimming, and soccer trained under his supervision. He was also the fitness coach for professional soccer for two seasons. In 2012, he received the Outstanding Young Investigator Award from NSCA.